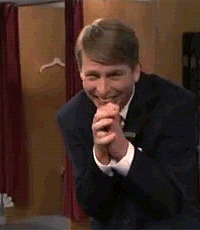 The Northwest Chapter of the Labor Employment Relations Association is gearing up for its 42nd annual Collective Bargaining & Arbitration Conference. Taking place March 28–29 at the Washington State Convention Center in Seattle, the 2019 event registration is now open. REGISTER HERE
Don't miss out!
LERA's northwest chapter kicks into high gear once a year—for this conference—as it pulls together an engaging cadre of presenters to inspire and educate those involved in labor relations. The conference boasts an average annual attendance of 500, making it the largest labor relations conference in the state and one of the largest in the country.
Providing the keynote address in our 42nd year, Rhea Settles, Ed.D., will share the importance of creating cultures of civility within the workplace. Dr. Settles identifies as an educator, liberator, and mediator who helps people and workplaces develop a practice of "everyday mindfulness" toward practicing civility and treating each other with respect. Founder of The Civility Zone, Dr. Settles visits us from sunny California to share her important work and inspire us in ours.
Concurrent sessions offer a wealth of topics to tailor learning, including:
Washington's new paid family and medical leave act
Case updates and recent rulings and trends
Ethics of negotiating (CLE ethics credits pending)
Nuts-and-bolts training for those new to the field and shop steward fundamentals
Interest arbitration
Organizing for bargaining success
Life after Janus
Technology considerations
Plus, an opportunity to dig deeper in to the idea of fostering civility in the workplace
This year's plenary sessions will focus on grievance arbitrations and the future of labor relations in Washington's public schools—post McCleary.
A room block at the Westin Hotel offers a limited number of discount rooms–get yours before they are gone!
As in the past, the conference is presented in partnership between the Public Employment Relations Commission (PERC) and the Federal Mediation and Conciliation Service (FMCS).
For more information about the chapter, visit the Web site at www.nwchapterlera.org or e-mail conference questions to registrar@nwchapterlera.org.